For many of us, our car is our best friend. That is what takes us to places we never dreamed was possible. We also want to customize it to suit our traits and quirks. Here are a list of cheap additions to make your ride more comfortable.
Better music
There are various options on the market in terms of car stereo installations. From the expensive subwoofers to petite Bluetooth pods which can be connected to your phone.
Having a good audio is important in the long haul, especially when you are stuck in traffic after a bad day at work. It is easier to drive back home with your favorite music playing in the background. However, rather than one which connects to the radio, purchase a system which can connect to your phone and thereafter the internet or one which has a USB port to transfer music from data travelers itself. This is especially useful when traveling outstation and in areas where the radio waves are near nothing. If you like to travel a lot, especially in the untrodden ways, having a portable stereo in the car will help.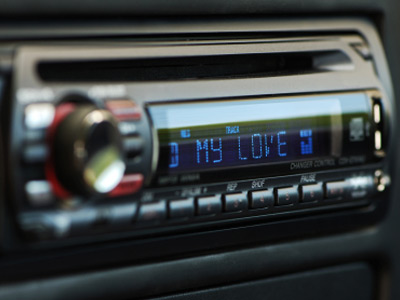 Better Visibility
Most of us also like to tint our car windows. While there are certain regulations to control the degree to which the car has been tinted, it is important to retain good visibility by the driver. There are various wireless cameras in store which can be connected to a monitor on the dashboard. There are others which also detect objects within a certain distance of the vehicle. While these seem basic additions to the car, these are very useful gadgets in making a car more efficient and there is no age limit or judging based on the model of the car in using these simple appendages.
Less food on the floor
There are desks which have been designed which can be latched on to the steering wheel. This will allow you to sit at the driving seat and still enjoy a meal without having it spill all over. There are also other small desks which can be folded and stored which can be used by the other passengers of the car. This is a god send for the busy moms who spend a lot of time taking children back and forth in the car and constantly find themselves cleaning out large piles of food off the floor of the car. However, keep in mind that in most states and in most countries, it is illegal to eat while driving, so if you find the need to eat while on a drive, pull over and use your small desk to make it more comfortable. These are also ideal on which to send that email or conduct a business call from while still juggling a coffee and a stack of papers.